Bermuda Library
Sailing & America's Cup 2017
Bermuda is very excited to announce that the island will play host to the 2017 America's Cup championship, in addition to several precursor events. In preparation, Scott has released his collection of Bermuda sailing photographs. Click here to see Scott's America's Cup gallery. Or, click here to view the Bermuda Sailing gallery.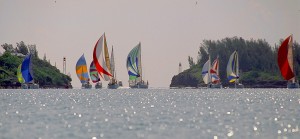 Scott's stock also includes an extensive collection of Bermuda images- color as well as black and white. The best of these have gone into the nine books he has published since 1989. Prominent among this library are approximately 5,000 aerial images of Bermuda which provided the material for Scott's three books of Bermuda From the Air. Vintage photographs of Bermuda, color slides from the 1950s and a large collection of black and white 8″x10″ prints of Bermudians in the 1950s and 60s can also be found in this library.

The Bermuda Library includes:
Aerial Footage
Ocean Vistas
Nature
Animal Life
Culture & People
All images are available for sale (buyout) or rent (usage) with prices determined by usage, consistent with rates found in the major stock libraries (Getty Images etc.). Photographs can also be found in my collection of Bermuda books.