Bio
Scott Stallard was born in Bermuda. Educated in Bermuda, england and the united states, he graduated with a Bachelor of Science degree in health.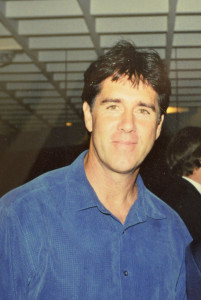 Scott is a self taught photographer, having worked in the film industry as an assistant to the film producer, Robert Stigwood. After representing the Image Bank/Getty Images for ten years, Scott struck out on his own to establish an impressive stock library of worldwide images. He has travelled and photographed extensively in countries such as Mongolia, Kenya, Thailand, Cuba, Iceland, Tanzania and the Arctic. For a complete list, visit Scott's Library.
Scott has produced nine books on Bermuda: two aerial, four on land and one historical. He also has one book in production titled "Three Tribes Of Irian Jaya" documenting a month long expedition to the western half of new guinea in 1997. Scott distributes his own books, stock images and prints, with additional sales of prints through a local gallery, Frameworks.
Scott's images have been used in such publications as Time, People, Travel and Leisure, Golf Magazine, Elle Decor, Homes and Gardens, House Beautiful, The Lonely Planet Guide and many others.
Scott's forte is outdoor, colour, natural light images of people, architecture, sport, scenics, events and everyday life. His stock library heavily favours his island home, encompassing all subjects in over 50,000 original transparencies; his large collection also includes thousands of aerial images shot over ten years.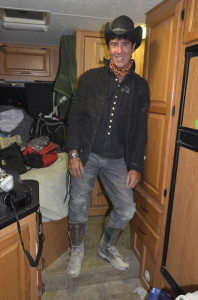 Locally, Scott has contributed many covers of the Bermudian Magazine, This Week in Bermuda, Preview of Bermuda, Bermuda Business and others. He provided images for Capital G's newest credit card, Cable and Wireless phone cards, the Bank of Bermuda annual reports and advertising, brochures and ads for many international exempt companies and web sites. His larger images can be seen as duratrans at the airport, 360 degree panoramics at Cellular One and Frameworks, and a 300 square foot glass photo mural at the Bermuda Underwater Exploration Institute. Scott's original photographs decorate the new Capital G building, Gibbons Company offices,and the new TeleBermuda offices. He has also worked in conjunction with fellow photographer, Ann Spurling, on hotel brochures requiring indoor and outdoor shots. In addition Scott has produced numerous images for Bermuda's international advertising through J.Walter thompson and Arnold Mcgrath of new york.
As an international member of the prestigious Explorer's Club of New York and the National Geographic society, Scott maintains an active love for travel and experiential living. He also sits on the board of trustees of the Bermuda Underwater Exploration Institute and is a frequent lecturer on his photographic expeditions around the world. When not photographing, Scott owns and runs Bermuda's largest health club 'The Olympic Club'.
Please Contact Scott directly to inquire about his publications, photographs or services.